The experience, skills and knowledge of our friendly team is only matched by the dedication and empathy they bring to their role.  Our motto here at Midleton Veterinary Hospital is "Caring for your pets". We strive to provide the highest level of veterinary care for all of our patients to ensure that their quality of life is our priority. We will look after your pet as if they were our own. Learn more about us here.
Practice Partners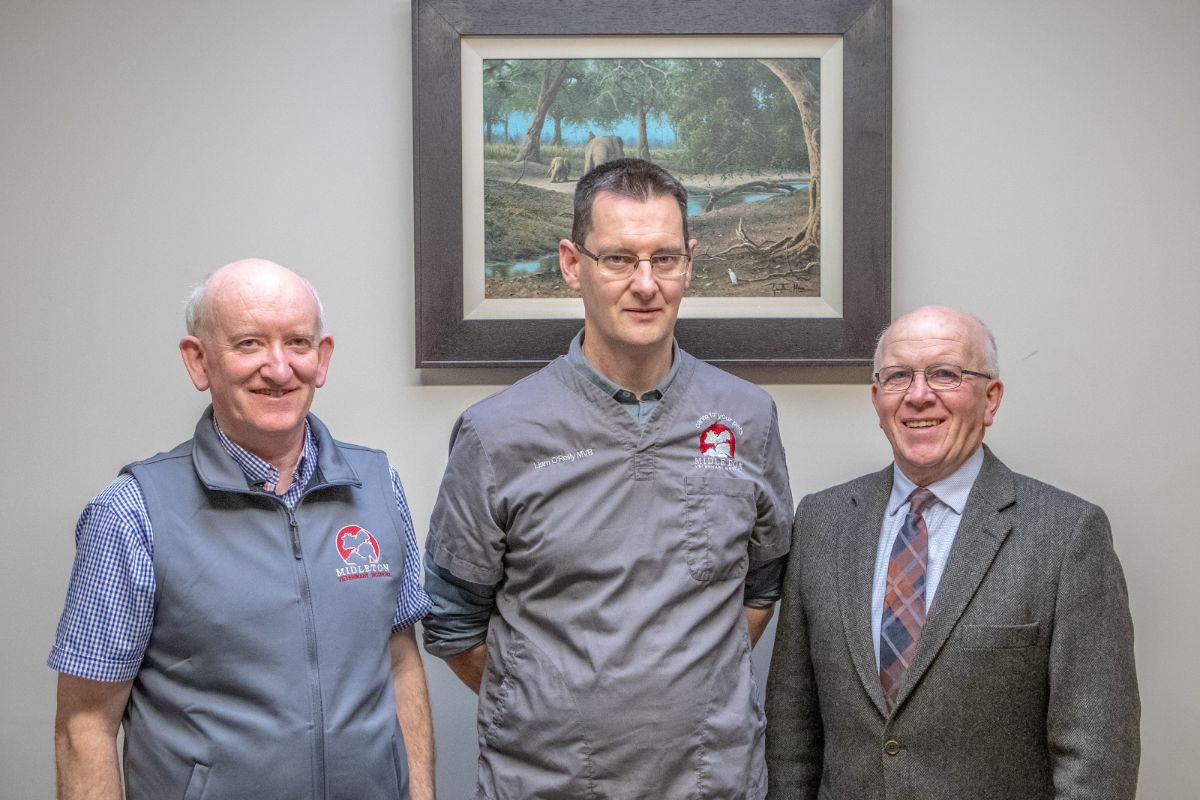 Small Animal Team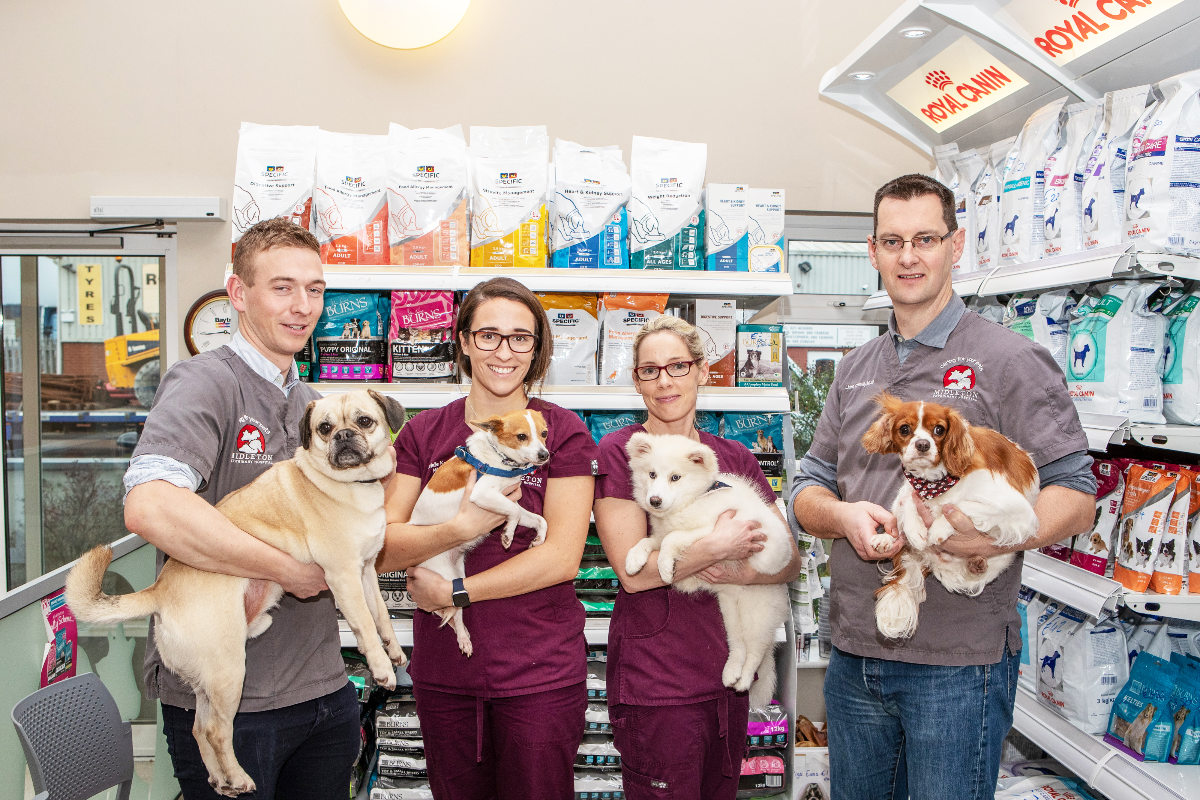 Nursing Team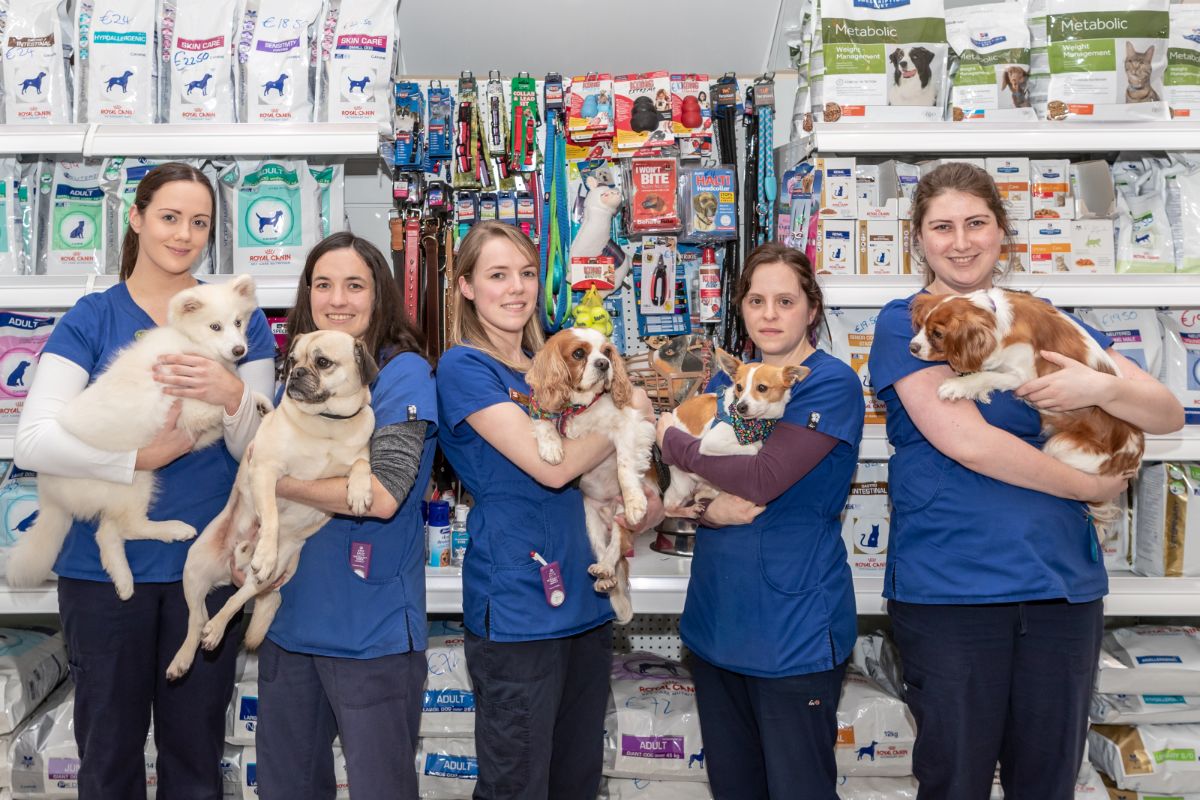 Large Animal Vets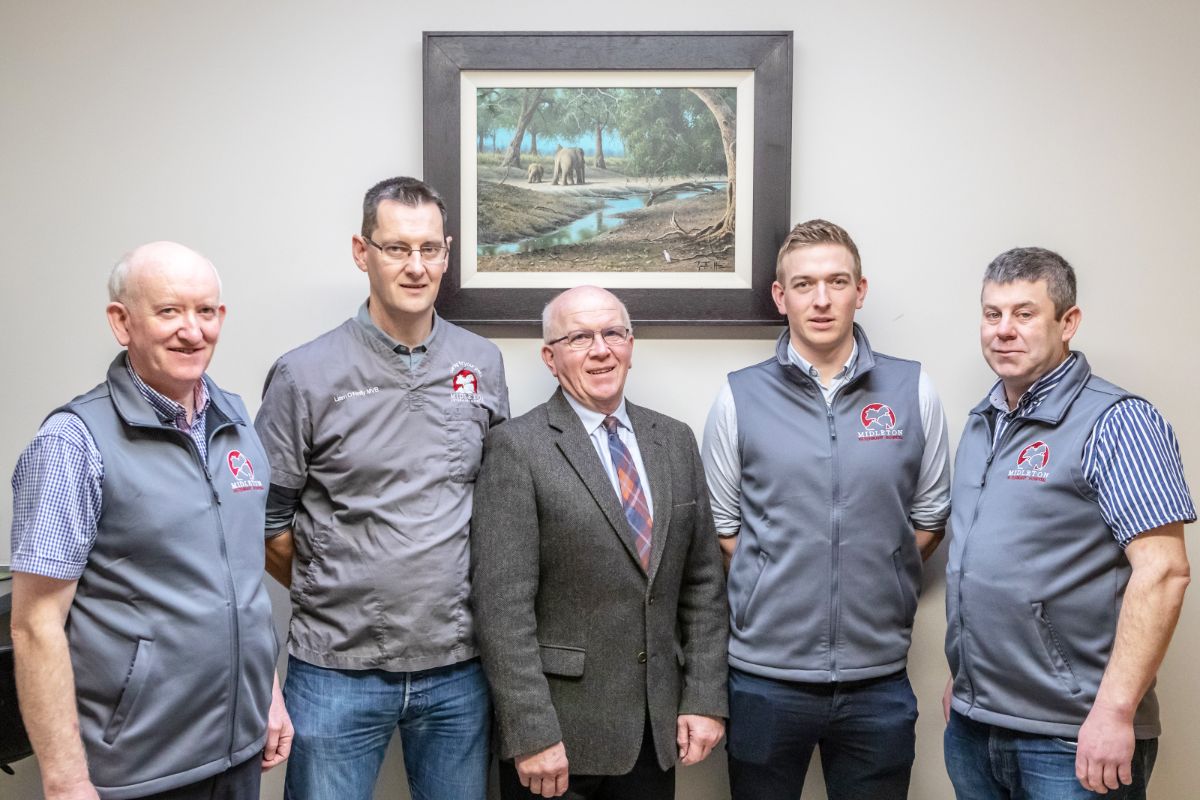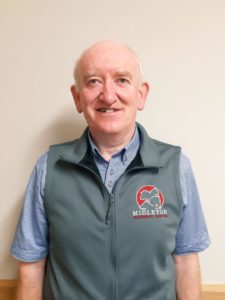 Practice Partner & Veterinary Surgeon
Declan qualified from UCD in 1979 and is one of the partners in the practice. He has a special interest in the large animal side of the practice and also in managing the running of the practice. Outside of practice his interests include keeping up with his family members, walking and following GAA matches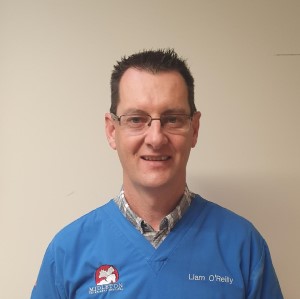 Practice Partner & Veterinary Surgeon
Liam, one of the partners, has over twenty years experience in small and large animal practice.
Interested in all aspects of veterinary medicine with special interest in orthopedic and laparoscopic surgery.
Liam has completed an advanced small animal surgery course. Hobbies include running, cycling and competing in triathalons.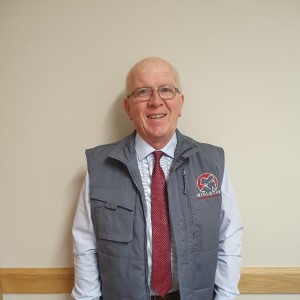 Practice Partner & Veterinary Surgeon
Tom, one of the partners, has over thirty years experience in veterinary practice. Interested in large and small animal practice with special interest in the equine side of the practice. Hobbies include horse racing and the GAA and attending to his mares and foals.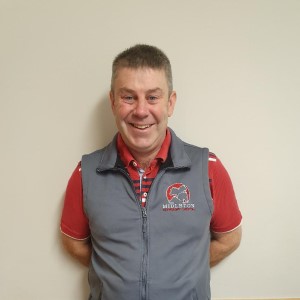 Eoghan qualified in 1995 and has worked in mixed practice since then. Especially interested in dairy farms and helps out on his own farm whenever he can. He has three young children so he is kept busy.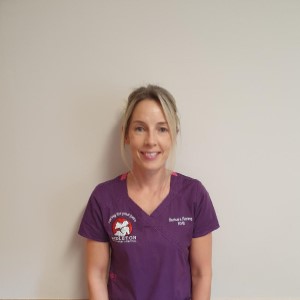 Barbara qualified in 1998 and has specialised in small animals ever since.  She has a keen interest in the medical aspect of practice and has completed an Improve International Medical certificate.
Hobbies include running and surfing.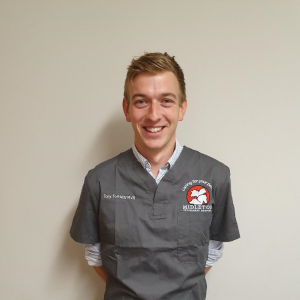 Tony qualified from UCD in 2017 and joined our team shortly afterwards. Tony practices both large and small animal medicine and surgery. He has a special interest in complex medical cases. In his spare time Tony enjoys running, canoeing and hiking.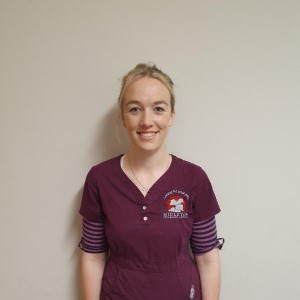 Originally from Carrigtwohill, Freya qualified from University College Dublin in 2016.  She worked in mixed practices in Co. Clare and Co. Galway before joining our team in 2019. Her main interests include small animal medicine and surgery.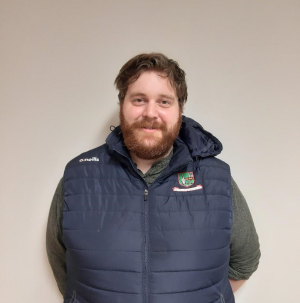 Paul qualified from UCD in 2012, since then he has worked in mixed practice in Derry, Dublin and Cork. He started working in Midleton Vets in November 2019. He is currently completing a Graduate Certificate in Dairy Herd Health in UCD. Outside of work Paul's interests are his GAA club Fr O Neill's and his two bulldogs Annie and Nancy.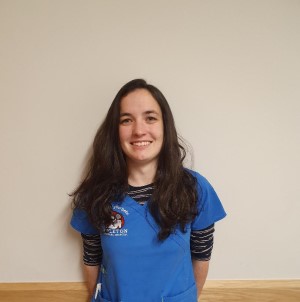 Tricia graduated as a Veterinary Nurse from St. Johns Central College in 2007 and worked in a Cork practice for two years. She joined our team in 2009.  Tricia has a keen interest in all aspects of preventative healthcare. Tricia enjoys skiing, rugby and cycling in her spare time.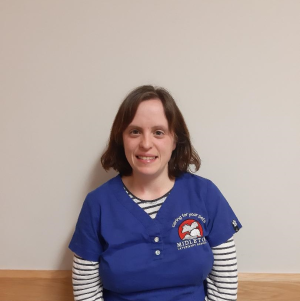 Marian joined our team in 2016 upon qualifying from Davis College Mallow and finishing her Veterinary Nursing education in St. Johns Central College. Marian works with both small and large animals and her duties extend from small animal nursing in the hospital to TB testing and assisting our vets with large animal work. Marian's hobbies include walking her dog Zena, watching TV and reading.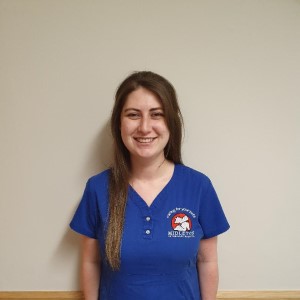 Amy graduated as a Veterinary Nurse from St. Johns Cental College in 2017. She joined our team in 2018 and works as both a receptionist and veterinary nurse. In her spare time Amy enjoys music, reading and spending time with her adorable mini yorkie Ally!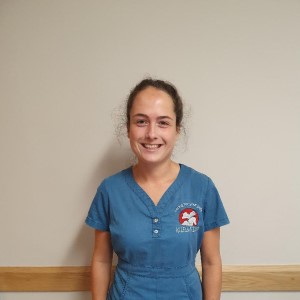 Completed 4 years of veterinary nursing at Letterkenny Institute of Technology. Qualified as a registered veterinary nurse in June 2019. Hannah comes from Glenmore and moved to cork in September 2019 to start working in Midleton.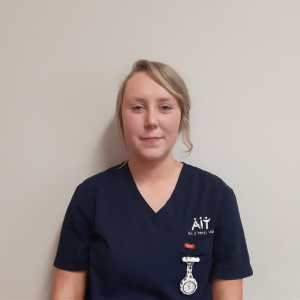 Studied veterinary nursing at Athlone Institute of Technology and graduated in November 2019 and then joined the team at Midleton Veterinary Hospital. In her spare time Abigail likes to walk her four dogs.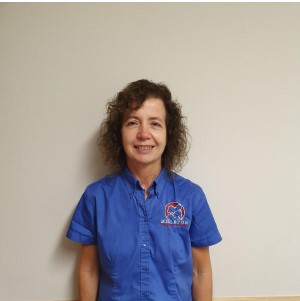 Accounts Management/Receptionist
Liz has worked with us for over thirty two years. She brings a wealth of experience to our hospital in dealing with clients and also with the accounts. She has three school going children that keep her busy going to matches and other activities.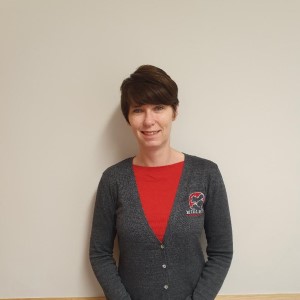 Tracy joined our team as a full time receptionist in 2018. Originally from South Africa, Tracy has over 17 years veterinary reception experience. She has two rescue cats, Jerry and Panda.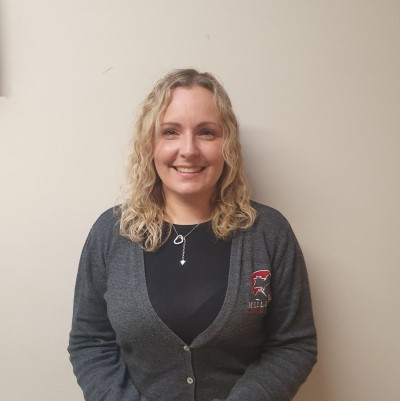 Caoimhe joined our team in 2018.
Caoimhe works in reception and assists the vets with TB testing.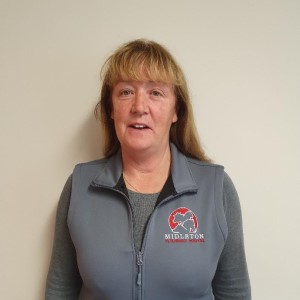 Anne joined the staff in 2012, having worked for a number of years in a veterinary practice in Fermoy. She has a keen interest in both large and small animals. She enjoys going racing and Pt-to-Points and following St Catherines camogie.